Tuesday, December the 9th, 2006 under cloudy skies, wind from the north at five mph, with the temperature at 44 degrees.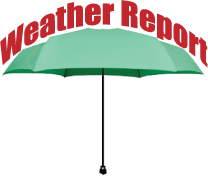 Elder George Walker (dec)
Isaiah 9:6 "For unto us a child is born, unto us a Son is given: and the government shall be upon his shoulders: and his name shall be called Wonderful, Counsellor, The Mighty God, The Everlasting Father, The Prince of Peace."
Hundreds of years before the coming of Christ the scriptures foretell of the great event of his birth, of his coming, and the reason why he was to come and what he would to accomplish. The thought that I want to bring forth this morning is the difference in the child and the Son used in this verse. Many wonder why there is a separation in the child and the Son. You see Jesus has always been the Son, the Son was not born, but was given. He is eternal, he is forever, and he is everlasting. He has no beginning and has no end, because he is God, he is the Son of God. But the child was born. The child that is born is the humanity of Christ, but the Son is dealing with his divinity. The Son of God was given by the Father to be born as a child into this sinful world. In the gospel of Matthew he is referred to as Emmanuel as meaning "God with us." Man broke the law and it took a man to fulfill the law. Christ was all man and he was all God.